Rate WOM protocol listing give away
User Ratings
Excellent
( vote)
Alexa Traffic Rank: 4,462
About WOM protocol listing give away
give away a reward pool
$11,000 in WOM
To celebrate WOM Protocol (WOM) being listed on KuCoin, they will launch a listing campaign to give away a reward pool of $11,000 in WOM to qualified KuCoin users. 
The campaign will run from 18:00:00 on April 29, 2020 to 18:00:00 on May 6, 2020 (UTC+8).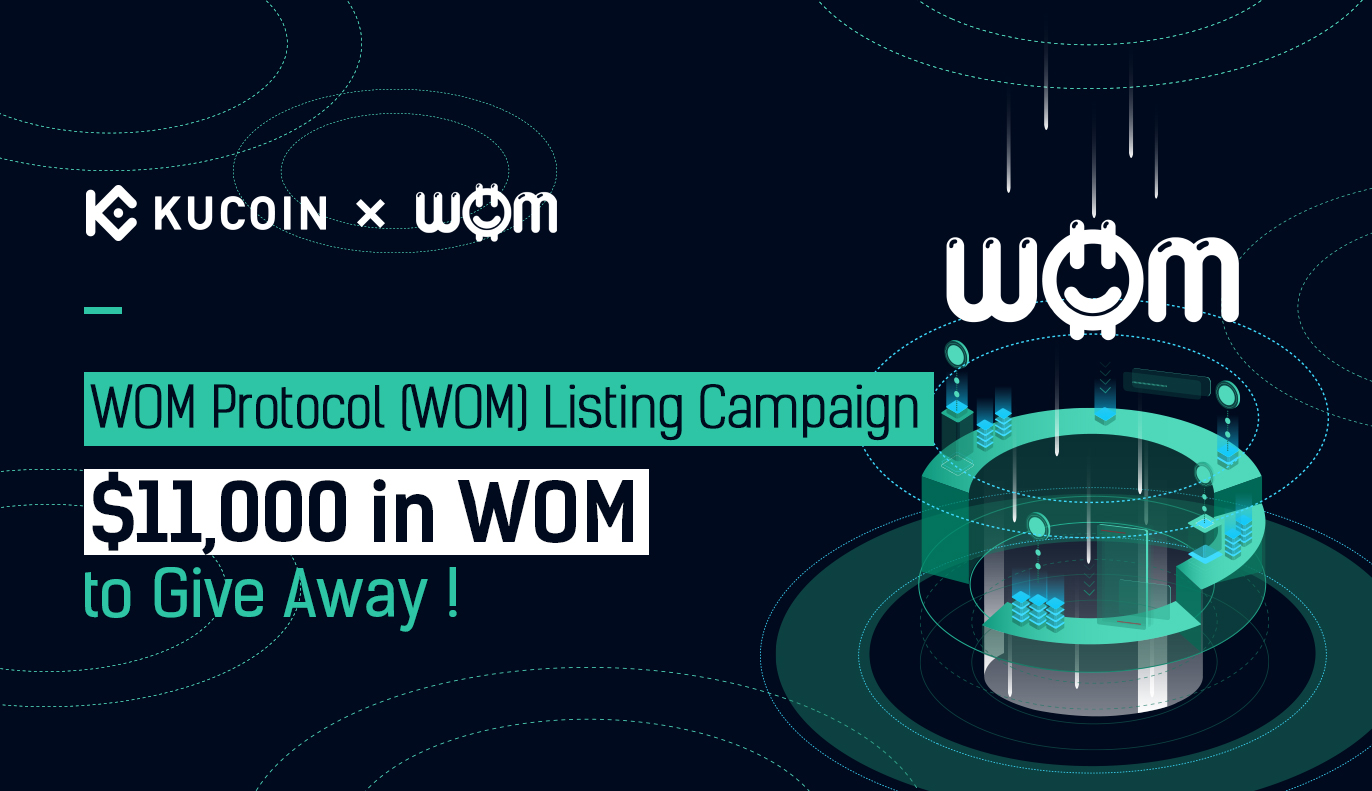 Top 10 Traders: Win a Share of 75,000 WOM
The top 10 accounts with the highest trading amounts of WOM (buys + sells) on KuCoin will win a share of 75,000 WOM rewards.
Top1
22,500 WOM
Top2
15,000 WOM
Top3
7,500 WOM
Top4
6,000 WOM
Top5
5,250 WOM
Top 6 – 10
3,750 WOM each
Participation Award: Win a Share of 75,000 WOM 
A pool of 75,000 WOM will be evenly split between all qualified traders which have WOM trading volume (buy+sell) of 166 WOM or more over the course of competition period.
Exclusive Reward for the Greatest Content Creators: Win $1,000 from the Word-of-mouth Prize Pool
How to participate:
Download the YEAY mobile app
Create a video with honestly meant words about KuCoin as a recommendation among the exchanges
Upload the creation to the YEAY mobile app
The top 10 greatest videos will be chosen as the Word-of-mouth Recommendation by the WOM project team and each winner will receive $50 of WOM as a reward! The best video will be selected by KuCoin, with the winner getting $500 of WOM.
Tips for Creating a Recommendation Video:
– You are allowed to create the video using any device you have in any language
– Discuss the highlights of the KuCoin exchange and why you choose to use KuCoin (Reputation? User-friendly UI Design? Level 3 Data Transmission? Wide selection of trading pairs?)
– Please avoid discussing pros and cons. A recommendation is not a review. If you love KuCoin exchange, recommend it to others and tell them why you love it.
– Be creative and have fun!
 
Find out more information at the official announcement here.